Simon Frazer originally came to the Practice in 2014 with an injury that was impacting him training for his first marathon. Since then he has been an incredible inspiration with his proactive approach; instead of waiting for a running injury, he uses physio as a complement to his health and training.
Here Simon talks about why running is such an integral part of his life and how he's using physio to take his performance to the next level.
I took up running to get a baseline of fitness; I couldn't run far without stopping and getting out of breath. My wife challenged me to the Great North Run – which I managed in just over two hours. Then, after a couple of years of running on my own I joined a club and started taking it a bit more seriously.
Like most new runners who join a club, you get very excited. You get carried away. You can think you're invincible. So, after running on my own with no injuries or problems, I was getting more competitive and training harder and I found I started to break as I stepped up to try and do a marathon.
I never got what I call a major injury, but I found that I got twisted and that led to foot problems and my joints just cramping up. Basically, I got to the point where I couldn't run.
I had to stop and completely abandon my first marathon attempt because I had over trained. I was devastated. I was worried about how quickly I'd recover and about losing fitness – you train hard to get this level of fitness and then you take a couple of weeks out and it quite rapidly declines. It goes quicker than it comes.
I came to physio as an emergency – an SOS really to try and get me running again.
With Jacqui I'd been very lucky to have somebody that can diagnose a problem and what was causing it. For me it was understanding that what's happening in my neck, or my shoulders, and spine affects my hips, knees, and ankles. It's all connected as one chain really.
But probably, more importantly, is actually being given very specific exercises; if she gave me two, three exercises to practice every day, I did them and I got the benefits of that.
A few months later I did do a marathon – my target for that race was under 3 hours 45 minutes; below three thirty, ecstatic; below three twenty, just buzzing. So, I just went out and it felt good; after having that rest and looking after myself – my time was 3 hours 15 minutes!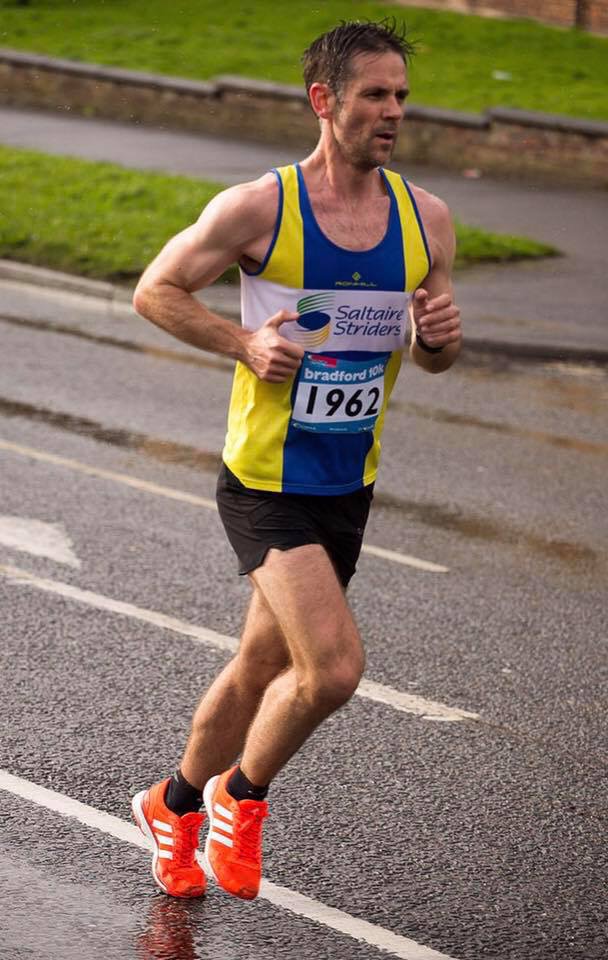 I've taken that approach going forward and I've generally PB'ed in most distances every year for the last few years, I just keep on improving, knowing when to cut back and actually knowing that you're better avoiding those big races, keep training and not have the gaps and then you get the overall benefits. Probably the last few years I've not had any big gaps in my training – I've had to cut down, but pretty much the last eighteen month, I've trained consistently.
It's getting the balance between hard running and running sensibly. I know if I race too much and run too hard I don't get injured as such, I get twisted. My muscles get shortened and I start to get pain and discomfort. So, it's just training sensibly. Listening to your body. Knowing when to take a break. But making sure that you make some adjustments. I do strength training now to augment my posture and core, which I think is really key for runners. And then doing a couple of specific drills and targeted exercises keeps everything aligned and reduces injury.
It's really preventative physiotherapy I'm having. So, I can carry on doing the thing I love. Just getting faster despite getting older.
I see the old Simon joining the running club every year – they come along, they over train and push themselves too hard and their fitness improves faster than their skeleton. I know they're going to break.
I would say play the long game. Be smart about your training. Don't push it too hard too early because being impatient will not get you there. It's about making sustainable, incremental changes and you'll be there for the long game and just enjoy it.
Some people nail it and they do amazing times and then other people break and give up on running.
I would have broken. Given up. Without a doubt.
Running is a really good mental recharge, it helps clear my head – almost a bit like meditation It's like I come out a different person, and if I can't run for a few weeks I'm quite grumpy and irritable.
The goal for me is to keep enjoying it, getting out there, getting the weekly mileage up, but staying injury free.
Jacqui has been a huge help and inspiration for me. And I think we're lucky to have such a highly-skilled team here in Bingley.