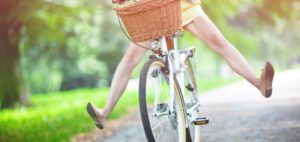 Invitations are in the post as we speak.
Following the success of our Move Better, Feel Better Workshop in January, we are planning to run a series of smaller workshops throughout the rest of 2016. We hope they'll be something for everyone. If you want us to do a workshop on a particular topic…give us a bell and we'll see what we can do!
Did you get a special invitation in the post from us to our Live Life to the Full event on Wednesday 4th May? Yes? Then read on…
We would love it if you could join us at the practice for the afternoon to chat about how to be as active as you can be. Move better, feel better and don't let your body, or mind, hold you back from doing all the things that you want to do. We'll be talking about how to best use everything you've got to Live Life To The Full. Whether that's starting something completely new, keeping going or increasing what you're already enjoy doing or returning to an activity after a break, perhaps due to illness or an injury
There's so many opportunities out there to try different activities, whether it be walking, yoga, ballroom dancing, Tai Chi, pilates, to name but a few. Not to mention keeping up with the younger members of the family!
It's easy to let the odd ache and pain stop you from doing things, or think that you shouldn't try something new but you shouldn't. Learn how you can try something new. It's all about listening to your body, pacing yourself and taking care of what you've got.
They'll be plenty of chance to ask questions and (the best bit)  Liz is offering FREE Seated Acupressure massages. But get your name down early….she's only got limited spaces on the day so be sure to call us to book yourself a slot well before the day.
It's all going to get started at 2pm – they'll be a couple of opportunities to hear Jacqui talk about how best to Live Life To The Full at 2.30pm and 3.30pm and there will be a Q&A at 3pm.
Liz's massage sessions will run from 2pm through to 4.30pm (we might let her have a tea break!)
Call us at the practice on 01274 565669, email us at office@bingleyphysio.com or contact us through the web site to reserve your slot with Liz and a chair for the talks with Jacqui.
Hope to see you there
Jacqui & Liz