People often think that as a private practice we only 'do sports injuries'…this couldn't be further from the truth. Although we do see a lot of people who have injured themselves through their various sporting pursuits, over 50% of the clients we treat have day-to-day aches and pains that they need help with so that they can get themselves back on track.
Here are the comments of a very recent client of mine, who had a lot of pain with her hip, that we managed to get back to everything she wants to do.
So, if this sounds like you give us a call on 01274 565669 to see if we can help you like we helped Barbara.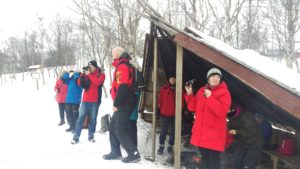 "I came to The Bingley Physiotherapy Practice because I had a very painful hip. I have used the practice before for other problems so I knew I'd be in good hands.  My hip was very painful and stiff and this was starting to interfere with my daily activities.
Jacqui worked out what was happening in my body and how I was moving to make my hip so sore and explained what changes happen in one's joints when you have osteoarthritis. Over a series of weeks she did a lot of 'hands on treatment' to improve how both the hip and rest of my body was moving and built up the exercises that I needed to do at home to make it better going forward.
My treatment has been excellent and attentive and I have understood what Jacqui did each time and how I can help myself.
I've now got an exercise regime that I stick to each day and so I'm pretty well pain free and doing everything I want to do and I hope staving off the day when I need a hip replacement.
I can't praise Jacqui and her team too much.  They have been so kind and efficient arranging appointments, giving me drinks etc and above all providing an outstanding physiotherapy service.  I know where I shall go the next time I have a problem."
Barbara, Osteoarthritis of the hip